From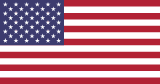 :
No. 204
Nearest Channels:
EVERY GOLF SWING - YouTube Golf Channel
This Page: PNUK.com/everygolfswing
EVERY GOLF SWING Social Media Links:
EVERY GOLF SWING YouTube Channel Trailer :
EVERY GOLF SWING Latest Videos:
About:
Welcome to our Every Golf Swing channel, the ultimate destination for golf enthusiasts looking to improve their game! Our channel is dedicated to providing professional golfer swing sequence content that will help golfers of all skill levels to perfect their swing, lower their scores, and enjoy the game more.