From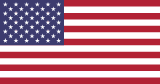 :
No. 371
Nearest Channels:
Dan Martin Golf - YouTube Golf Channel
This Page: PNUK.com/danmartingolf6030
Dan Martin Golf Social Media Links:
Dan Martin Golf YouTube Channel Trailer :
Dan Martin Golf Latest Videos:
About:
Dan Martin, a Class A PGA Professional and US Kids Golf Master Kids Golf Teacher, is The California Junior Golf / Rustic Canyon Golf Course Director of Instruction. He has over 23 years of teaching experience and over 17 years experience in junior and new golfer program development. Dan enjoys working with golfers of all ability levels, but specializes in helping junior golfers develop all facets of the game, including mental and emotional aspects, to better prepare them for competitive golf. Dan does not believe in the "one swing fits all" mentality. Rather, Dan helps all his students find their OWN effective golf swing through simple and natural techniques and exercises. Then, he helps them on the journey to performing at their maximum potential.