From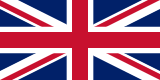 Online Coaching
:
No. 4
Nearest Channels:
Danny Maude - YouTube Golf Channel
This Page: PNUK.com/danielmaude
Danny Maude Social Media Links:
Danny Maude YouTube Channel Trailer :
Danny Maude Latest Videos:
About:
Golf videos that will unlock your golfing potential
I personally found learning the game too long and difficult in the early days. I read all the books, watched all the videos but my game was not improving. Then after studying various forms of neuro science, motor learning, psychology and personal development in less than two years I went from struggling golfer to the final stage of the Open Championship.
On this channel I will bring you training that you can apply immediately to your game and your practice.
Be prepared though. If its a quick fix you are after Im not your man. Here I will give you step-by-step advice that you can take straight to the practice ground and apply to the course but it will require you to get stuck in, screw up...a lot, practice some more and then watch those scores tumble
So if you are up for the challenge and are ready to get in the game...LETS GO TO WORK!
Instagram: @dannymaude