From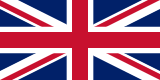 :
No. 131
Nearest Channels:
Dan Hendriksen Golf - YouTube Golf Channel
This Page: PNUK.com/danhendriksengolf
Dan Hendriksen Golf Social Media Links:
Dan Hendriksen Golf YouTube Channel Trailer :
Dan Hendriksen Golf Latest Videos:
About:
Thanks for taking the time to check out DHG on YouTube.
My name is Dan Hendriksen, I am a PGA Golf Professional based at Churston Golf Club in the South West of England.
I am on a journey through the golf world looking to help inspire people to learn, play and enjoy the game.
On my channel, you will find weekly course vlogs, in addition to our popular Sunday Morning Show.
If you want to understand more about the game of golf then join me my journey and learn as I do.
Thanks for watching - keep commenting
@danhendriksengolf
If you want to work with me or make contact follow me on the below social media channels: