From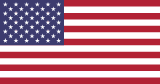 :
No. 371
Nearest Channels:
The Golf Dose - YouTube Golf Channel
This Page: PNUK.com/dailydoseofgolf
The Golf Dose Social Media Links:
The Golf Dose Latest Videos:
About:
The Golf Dose gathers the greatest golf videos from social media and creates compilations for you to enjoy. Use #golftrickshots for a chance to be featured.
Subscribe for more content like this!
https://youtube.com/channel/UCt43igTf_r2rqHhS1rDlJew?sub_confirmation=1
Golf,golf trick shots,trick shots,golf trick shots compilation,golfer,golfing,golf vlog,good good,golf highlights,best golf shots,gm golf,tiger woods,Phil mickelson,dustin Johnson,hole in one,golf swing,golf pga tour,golf fails funny