From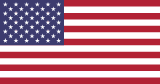 :
No. 103
Nearest Channels:
Colin Ross - YouTube Golf Channel
This Page: PNUK.com/col
Colin Ross Social Media Links:
Colin Ross YouTube Channel Trailer :
Colin Ross Latest Videos:
About:
Hello I am Colin Ross and I am a daily vlogger from the United States!!! I upload videos everyday at 9am CST. My goal is to entertain you. Best known for my animation on my main channel ccmegaproductions. I am going to post behind the scenes and vlogs to this channel hopefully you enjoy!