From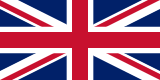 :
No. 146
Nearest Channels:
Coach Lockey - YouTube Golf Channel
This Page: PNUK.com/coachlockey
Coach Lockey Social Media Links:
Coach Lockey YouTube Channel Trailer :
Coach Lockey Latest Videos:
About:
Hello Everyone, I am Coach Lockey PGA Golf Professional and welcome to my Golf YouTube Channel. My channel will include videos on Golf Coaching, Golf Course Vlogs, Golf Challenges, Golf Entertainment, Golf Fun and pretty much everything else golf. All my YouTube videos are free to watch, if you enjoy the content please feel free to subscribe to the channel so I can help you enjoy your down time, plus help you with your golf game as much as possible. Welcome to the Lockey Army!