From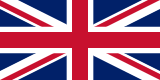 :
No. 17
Nearest Channels:
ChrisRyanGolf - YouTube Golf Channel
This Page: PNUK.com/chrisryangolf
ChrisRyanGolf Social Media Links:
ChrisRyanGolf YouTube Channel Trailer :
ChrisRyanGolf Latest Videos:
About:
PGA Coach Chris Ryan brings you weekly instructional content designed to help you practice efficiently, understand your golf swing like never before, and more importantly, get results quickly!
The easy to follow videos provide you with all the information you need to play your best golf.
Subscribe now and start hitting your best shots, every time!