From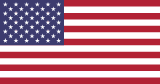 :
No. 22
Nearest Channels:
Brodie Smith Golf - YouTube Golf Channel
This Page: PNUK.com/brodiesmithgolf
Brodie Smith Golf Social Media Links:
Brodie Smith Golf YouTube Channel Trailer :
Brodie Smith Golf Latest Videos:
About:
4 time National Champion in Ultimate Frisbee, Professional Disc Golfer turned into the biggest golf enthusiast. Watch as I travel the world finding the best courses to play with the best guests. From PGA Tour pros like Jon Rahm, Brooks Koepka, Austin Cook, and many more. I look to bring you the best golf content on YouTube!