From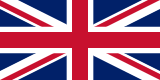 :
No. 406
Nearest Channels:
BIG OGGIE GOLF - YouTube Golf Channel
This Page: PNUK.com/bigoggiegolf
BIG OGGIE GOLF Social Media Links:
BIG OGGIE GOLF Latest Videos:
About:
WELCOME TO BIG OGGIE GOLF
I am John Ogden, a High Handicap Golfer, AND I TRAVEL ALL OVER CORNWALL, DEVON, SOMERSET AND THE SOUTH WEST AND BEYOND MEETING WONDERFUL EVERYDAY GOLFERS AND SHOWCASING BOTH THEM AND THE AMAZING GOLF COURSES WE GET TO TRY. Let me show you how great Golf can be whatever size, age or experience level you are. WE HAVE A GROUP OF PLAYERS CALLED THE BUCCANEERS WHO HELP FILM VIDEOS WITH ME, SO COME AND JOIN THE BIG OGGIE CREW. WE MAYBE JUST EVERYDAY PEOPLE WITH A PASSION FOR GOLF BUT WE ARE NOT BANDITS, WE ARE HOWEVER PIRATES.