From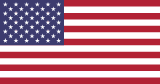 :
No. 304
Nearest Channels:
Ben Hogan Golf - YouTube Golf Channel
This Page: PNUK.com/benhogangolfequipment
Ben Hogan Golf Social Media Links:
Ben Hogan Golf YouTube Channel Trailer :
Ben Hogan Golf Latest Videos:
About:
Ben Hogan founded his Company in 1953 … the same year he won The Masters, The U.S. Open, and the Open Championship. He promised to do things differently, and to manufacture clubs 'as near perfect as modern-day tools can perform'.
Mr. Hogan's words, philosophy and commitment to innovation continue to inspire us. Like Ben Hogan, we are challenging the status quo to bring you 'the finest golf equipment money can buy' at more affordable prices than ever before.
Golf equipment has gotten too expensive, and the process of buying it is far too complicated. We're changing that.
OUR FACTORY-DIRECT MODEL
We only sell directly to you online so you don't pay middlemen or any retail markups. That means you get tour-quality products for about half the price of what you would pay for similar clubs, bags and accessories at a golf shop.
By selling to you directly, we reduce our costs and pass that savings onto you.