From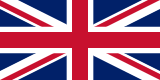 :
No. 213
Nearest Channels:
Bella Angel Golf - YouTube Golf Channel
This Page: PNUK.com/bellaangelgolf
Bella Angel Golf Social Media Links:
Bella Angel Golf Latest Videos:
About:
Hello! Welcome to my YouTube Channel 😊
My name is Bella Angel and I'm a golfer from the UK.
I'm excited to share my fun world of golf and travel with you! I'll be taking you behind the scenes at golf tournaments, creating cool course vlogs, revealing some of my favourite golf tips n tricks, as well as sharing more about my life in general and other things that I enjoy doing!
Please subscribe to my channel and click the notifications bell so that you don't miss my next upload.
For more updates follow me on my social media pages:
Instagram: https://www.instagram.com/bellaangelgolf/
Facebook: https://www.facebook.com/bellaangelgolf/
Twitter: https://twitter.com/bellaangelgolf
Bella x