From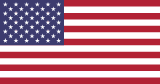 :
No. 64
Nearest Channels:
BE BETTER GOLF - YouTube Golf Channel
This Page: PNUK.com/bebettergolf
BE BETTER GOLF Social Media Links:
BE BETTER GOLF YouTube Channel Trailer :
BE BETTER GOLF Latest Videos:
About:
Be Better Golf ranked one of the TOP 10 youtube golf channels.
I travel all around the country interviewing unique pros, scientists, players and others on how to BE BETTER AT GOLF! I also vlog my own PERSONAL journey to be better at golf and help YOU finally MEET YOUR GOLFING POTENTIAL.