From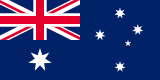 :
No. 399
Nearest Channels:
Aussie Golf Pros - YouTube Golf Channel
This Page: PNUK.com/aussiegolfpros
Aussie Golf Pros Social Media Links:
Aussie Golf Pros YouTube Channel Trailer :
Aussie Golf Pros Latest Videos:
About:
Welcome to Aussie Golf Pros. We are Steve & Glen, presenting non-technical, easy to follow videos, showing you how to make the most of your game.
AGP is a learning resource, designed for club members, beginners and social golfers. We provide advice & insights to develop your golf game through understanding.
We're frustrated with complicated instruction taught today. Tuition is geared for elite golfers, focused on complicated techniques, complex theories and swing secrets.
Can we help You Be The Best Golfer You Can Be? Then, hit that SUBSCRIBE button and let's begin!
* FREE TRAINING GUIDES * in conjunction with our videos:
https://aussiegolfpros.com/free-download-training-guide/
-ABOUT-
Steve Gannon and Glen Haynes are Qualified Aussie PGA Professionals. They travelled and competed on Tour together.
Steve's expertise & training is now focused on Performance Enhancement.
Glen heads up the Academy at Monash in Sydney. His interests are in Skill Acquisition & specialises in Putting.