From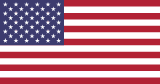 :
No. 55
Nearest Channels:
Athletic Motion Golf - YouTube Golf Channel
This Page: PNUK.com/athleticmotiongolf
Athletic Motion Golf Social Media Links:
Athletic Motion Golf YouTube Channel Trailer :
Athletic Motion Golf Latest Videos:
About:
Welcome and thank you for visiting our YouTube Channel!
Our goal is to bring you information and strategies that will lower your scores by helping you hit more solid and longer!
That's right, AMG is bringing this unprecedented level of instruction straight to the golfer.
We are currently in the process of filming scores of videos covering topics that you most likely haven't seen covered and explained in quite the same way.
The AMG pros use the absolute latest in instruction technology. Not to make learning and improving more complicated, but to make it more feel based, accurate, and quicker.
We will have PLENTY of more to show in the near future AND we would love to hear from you.
Thank you again for visiting... Oh, and don't forget to SUBSCRIBE to this channel so you'll get our latest videos as soon as they're posted.