From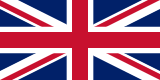 :
No. 335
Nearest Channels:
ASSL Golf - YouTube Golf Channel
This Page: PNUK.com/asslgolf
ASSL Golf Social Media Links:
ASSL Golf Latest Videos:
About:
WELCOME!
We are Aaron and Scott - full time workers, part time golfers. We are two Scottish boys in our mid-twenties with handicaps of 4 and 10 respectively. After meeting at the University of Strathclyde in 2013, and countless unfulfilled conversations about making a Youtube channel we've finally done it – ASSL Golf.
We are two average golfers with the sole ambition of showing our viewers that you do not need to have a great game to have a great time. We hope to bring you some light entertainment, by releasing a variety of content along the way, as we invite you to join our Youtube journey. There will (hopefully) be a lot of laughs, most likely tears, and most definitely lost golf balls along the way. So… sit back, relax and enjoy the ride (Scott's tinder bio).
The channel is ALWAYS looking for viewer input, so please interact with our videos and social media accounts with ALL your ideas. For any advertisement/sponsorship/brand collabs opportunities, please get in contact via email