From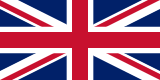 :
No. 102
Nearest Channels:
Andy Carter Golf - YouTube Golf Channel
This Page: PNUK.com/andycartergolf
Andy Carter Golf Social Media Links:
Andy Carter Golf YouTube Channel Trailer :
Andy Carter Golf Latest Videos:
About:
My channel will coach you to better golf and provide entertaining golf related videos.
Subscribe for free and enjoy the ride
Have a lesson with Andy ⛳️
https://skillest.app.link/profile?u=g93yTpGrdMJBCMDST
Andrew has over 15 years coaching experience and loves to bring his experience and wealth of knowledge to the camera and share with all those golfers wanting to improve their game and understand more about their swings and ways to improve.
Become a FREE SUBSCRIBER to CARTER'S GOLF https://www.youtube.com/c/cartersgolf
If you enjoy the content, please do hit that subscribe button and click the bell for notifications
Carter's Golf Social Media Links:
►Instagram:- https://www.instagram.com/carters_golf
►Twitter:- https://twitter.com/carters_golf
►Facebook Page:- https://www.facebook.com/carters_golf