From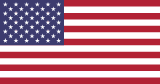 :
No. 135
Nearest Channels:
Andrew Jensen Golf - YouTube Golf Channel
This Page: PNUK.com/andrewjensengolf
Andrew Jensen Golf Social Media Links:
Andrew Jensen Golf YouTube Channel Trailer :
Andrew Jensen Golf Latest Videos:
About:
My name is Andrew Jensen, a Canadian professional golfer based in Jacksonville, FL
9 years into my professional golf career, I launched this channel to document the journey & grind of a mini tour player trying to climb the ranks. 2 years later, I broke my arm and my playing career officially was behind me. Now, I want to use this channel to share my love for the game of golf with you.
Not just matches & challenges, I want to to share the passion & grind of professional golf. I want to give you a true "inside the ropes" look into players, tours, equipment & anything else that is part of playing this game at the highest level. I hope these videos will entertain, educate and inspire you to work on your game as hard as the pros do.
You can expect AT LEAST one new video every week, so why not hit that SUBSSCRIBE button so you never miss one!