From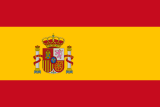 :
No. 302
Nearest Channels:
All over the golf - YouTube Golf Channel
This Page: PNUK.com/alloverthegolf
All over the golf Social Media Links:
All over the golf YouTube Channel Trailer :
All over the golf Latest Videos:
About:
Have a good game Dear Friends all over the golf! How to swing to play 64 and better? How to make your game better and better on any level you are? How receive more dopamine, endorphins, and oxytocin from your golfing and viewing golf? We will find ways to study for doing it!