From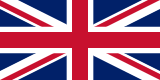 :
No. 78
Nearest Channels:
AliTaylorGolf - YouTube Golf Channel
This Page: PNUK.com/alitaylorgolf
AliTaylorGolf Social Media Links:
AliTaylorGolf YouTube Channel Trailer :
AliTaylorGolf Latest Videos:
About:
Welcome to AliTaylorGolf,
On this YouTube channel you will find golf coaching tips to help you improve your game, golf equipment reviews of new golf clubs and comparisons of how the clubs compare against each other and against the older equipment. All the videos on here are FREE and here to simply help you make better decisions and play better golf.
If you enjoy the content always remember to like and share it, comment below and most importantly remember to subscribe to my channel so you never miss out!
Subscribe to my channel
http://www.youtube.com/channel/UCWHpaCT_mnnZBnhtVO7Frbw
To book a one to one golf lesson or club fitting with Alastair at Herons' Reach Golf Academy call 07932404238.
For business enquiries contact me on info@alitaylorgolf.com
Follow me on my social media:
Twitter @AliTaylorGolf
Facebook - AliTaylorGolf
Instagram - therealalitaylorgolf
Snapchat - alitaylorgolf
TikTok - AliTaylorGolf