From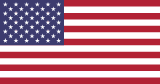 :
No. 426
Nearest Channels:
Alex Romo Golf - YouTube Golf Channel
This Page: PNUK.com/alexromogolf1
Alex Romo Golf Social Media Links:
Alex Romo Golf YouTube Channel Trailer :
Alex Romo Golf Latest Videos:
About:
I am a professional golfer from Southern California and have played 4 seasons on the Dakota's Tour, Asher Tour, Bo Tour, and Florida Elite Tour.
I have traveled internationally and played Qualifying Schools for the Korn Ferry Tour, DP World Tour and PGA Tour LatinoAmerica 2x.
I have won 3 professional tournaments and tied for 1st twice.
I am chasing the PGA Tour while simultaneously exploring the intersection of mental health, fitness, philosophy, spirituality, and self actualization, all through the lens of golf
My mission is to connect with and help as many people as possible by documenting my ongoing journey with golf and life, allowing others to learn from my experiences and building a community of like minded individuals all pushing each other to be better.
I aim to spread positivity and empower others to find and do what makes them feel happy and fulfilled, regardless of what anyone else thinks or says. Thank you for following along. Enjoy the journey.