From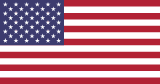 :
No. 122
Nearest Channels:
2nd Swing Golf - YouTube Golf Channel
This Page: PNUK.com/2ndswing
2nd Swing Golf Social Media Links:
2nd Swing Golf YouTube Channel Trailer :
2nd Swing Golf Latest Videos:
About:
2nd Swing's YouTube channel was created to be an information source for golfers to help them pick the right equipment, with the end result being lower scores and more fun on the golf course. The videos we create are primarily focused on three specific areas:

In-depth product reports that feature exclusive videos
The latest in club fitting news and trends
Unbiased product testing and playing reviews

Our channel features other videos as well, but we will primarily focus our attention on creating videos that fall within the three criteria listed above. Again, we want to help you get the right clubs in your bag so you can play better golf. Shop https://www.2ndswing.com/ and remember "It's not You... it's your Clubs."