From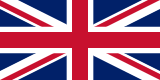 Golf Youtube World Rankings:
No. 838
Nearest Channels:
⬆️ 837. Miles Martin Golf + 4
⬇️ 839. Papa Golf - 2
Scratch Journey Golf - YouTube Golf Channel
This Page: PNUK.com/scratchjourneygolf
Scratch Journey Golf Social Media Links:
Scratch Journey Golf Latest Videos:
About:
I'm a father of three golf fanatic, with an obsession for getting better. On my channel I will document my plan, experiments, lessons and playing alongside my journey to becoming a better golfer (it could be a long one!).