From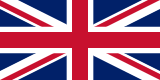 Golf Youtube World Rankings:
No. 511
Nearest Channels:
⬆️ 510. Zim and the Rocket + 0
⬇️ 512. Golf Show - 0
Paul Nicholson LIVE - YouTube Golf Channel
This Page: PNUK.com/pnuktv
Paul Nicholson LIVE Social Media Links:
Paul Nicholson LIVE Latest Videos:
About:
PNUK Training To Help Your Business Grow.
Productivity training to help you get the most of the platforms you pay for.
Ideas to help your business grow with less time wasting.