From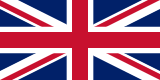 Golf Youtube World Rankings:
No. 589
Nearest Channels:
⬆️ 588. Inside Rugby + 10
⬇️ 590. JM Golf Coach - 10
Pitch & Putt Golf - YouTube Golf Channel
This Page: PNUK.com/pitchandputtgolf
Pitch & Putt Golf Social Media Links:
Pitch & Putt Golf YouTube Channel Trailer :
Pitch & Putt Golf Latest Videos:
About:
Welcome to Pitch & Putt Golf.
I'm Geoff Howell and hopefully my journey through golf will be entertaining, informative and fun. I started playing golf in September 2019 after a holiday to Florida and this is where my love for golf really started. Being Lefthanded has caused me a few issues some I hope to share on this journey.
By watching and subscribing you will meet a few people who have helped me on my way and who I now call friends. So I hope you enjoy and keep coming back to see how I progress in the coming year.
Logo design by Owen Woods media designs Twitter/Instagram @wdyswrld email:owdesignandmedia@gmail.com