From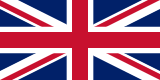 Golf Youtube World Rankings:
No. 545
Nearest Channels:
⬆️ 544. GOLF Channel + 0
⬇️ 546. Bettinardi Golf - 0
Paul Jackson Golf - YouTube Golf Channel
This Page: PNUK.com/pauljacksongolf
Paul Jackson Golf Social Media Links:
Paul Jackson Golf YouTube Channel Trailer :
Paul Jackson Golf Latest Videos:
About:
A Golfers Diary.
Im a mid handicap golfer who enjoys travel and playing golf on some of the most beautiful courses in the world.
ive also been known to have the odd big flutter now and again and im also a cash game grinder on the felt.