From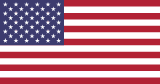 Golf Youtube World Rankings:
No. 703
Nearest Channels:
⬆️ 702. Golf Fanatics + 0
⬇️ 704. Olympic Golf - 13
Lion Golf Academy - YouTube Golf Channel
This Page: PNUK.com/liongolfacademy
Lion Golf Academy Social Media Links:
Lion Golf Academy YouTube Channel Trailer :
Lion Golf Academy Latest Videos:
About:
The only golf YouTube channel that sends a community message each week to our subscribers to vote on the video they wish to have created which will cover the golf topic video of the week for Sunday.
We also offer Live videos covering golf subjects, teaching methods, student problems, and swing evaluation videos of submissions from our subscribers as well as current and past LPGA/PGA superstars.
Hosted by PGA Master Professional and GRAA Top 50, and (2 Time) 100 in the U.S. professional Tony Brooks with (2) PGA Presidents award and teaching since 1996 with over 30,000 lessons taught,. Tony owns the LGA properties (5) locations in Southern California and is a multiple local and national magazine golf contributor.
The Lion Golf Academy has (5) locations around Southern California serving the surrounding communities in Los Angeles, San Diego and Coachella Valley. We have helped create and develop thousands of new golfers since our inception.