From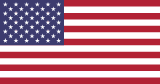 Golf Youtube World Rankings:
No. 203
Nearest Channels:
⬆️ 202. Andrew Rice + 100
⬇️ 204. EVERY GOLF SWING - 200
Golf Smart Academy - YouTube Golf Channel
This Page: PNUK.com/golfsmartacademy
Golf Smart Academy Social Media Links:
Golf Smart Academy YouTube Channel Trailer :
Golf Smart Academy Latest Videos:
About:
Golf Smart Academy teaches golf instruction that is backed by science. The information you'll find on this channel and on https://golfsmartacademy.com is sound golf instruction and not just for "entertainment value" like many of the other sites out there that employ golf personalities.
Tyler Ferrell, founder of Golf Smart Academy, has personally studied the body and collected 3D data on players of all abilities. He has organized his findings into simple instruction videos that teach the key movements of the golf swing as well as how the movements relate.
Here at Golf Smart Academy we'll always give you the "How" and "Why" of our teachings and you can trust that the answer is backed by scientific data.
We are here to help you get the most out of this great game. Happy golfing!