From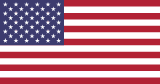 Golf Youtube World Rankings:
No. 200
Nearest Channels:
⬆️ 199. Josh Bell Golf + 400
⬇️ 201. Amateur Hour - 100
Golf Reckless - YouTube Golf Channel
This Page: PNUK.com/golfreckless
Golf Reckless Social Media Links:
Golf Reckless YouTube Channel Trailer :
Golf Reckless Latest Videos:
About:
This channel shows anything with golf included in it whether it's from the PGA Tour, a golf trickshot or a swing tip, you can find it all here.
Note: Many of these clips are not mine. I repost clips with proper credits given
Email Here To Send In Your Golf Clips ⬇️
golfrecklessyt@gmail.com
Subscribe For More ⬇️
https://m.youtube.com/channel/UCaRlhaLI3cQtTl1I-1mq_0Q