From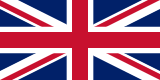 Golf Youtube World Rankings:
No. 521
Nearest Channels:
⬆️ 520. Outdriver Golf + 0
⬇️ 522. Leaderboard Golf - 10
Fun Golf - YouTube Golf Channel
This Page: PNUK.com/fungolfuk
Fun Golf Social Media Links:
Fun Golf YouTube Channel Trailer :
Fun Golf Latest Videos:
About:
Welcome to Fun Golf
Golf should be about having fun and here I'll try and help you improve your golf by providing the best tips, advice, and golf content so you can have more fun on the course.
I'm not a PGA Coach, but I love playing the game, and on here you can follow my journey from average golfer...to a slightly less average golfer!
Be sure to subscribe and set notifications!
Find our website here: www.fungolf.co.uk
Don't forget to follow us on Instagram @fungolfuk
Enquiries: email info@fungolf.co.uk